Discover the "Always In" Direction With This Free Indicator
August 3rd, 2021
Available for free in our Trading Apps & Services section, the 'Price Action | Simple Always In EMA' indicator from Price Action Indicators calculates the "Always In" direction, which can help traders identify market trends.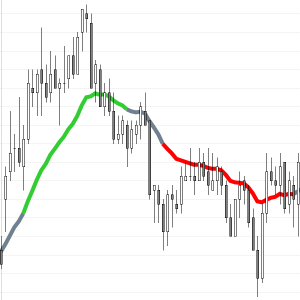 The indicator uses the number of recent bar closes that are above or below the EMA (or Exponential Moving Average) to calculate the "Always In" direction. The indicator uses colored plots to differentiate between market sentiments – green for bullish sentiment, red for bearish and grey for neutral. You can use this product as a discretionary indicator or for automated trading.
This indicator is available for NinjaTrader 7 or NinjaTrader 8 – and remember, it's FREE!
If you are interested in learning more about price action trading, be sure to check out the recent webinar, Price Action and Swing Trading the Gorilla Futures Way, with Patrick Mullin of Gorilla Futures!
See all of our free trading videos!
Importing to NinjaTrader 8 is Easy!
To import your 3rd party app or add-on to NinjaTrader, simply follow these 3 steps:
Download the app or add-on file to your desktop
From the NinjaTrader Control Center window, select the menu Tools > Import > NinjaScript Add-On…
Select the downloaded file from your desktop