What Are Trading's Big Levers? Lessons Learned at a Proprietary Trading Firm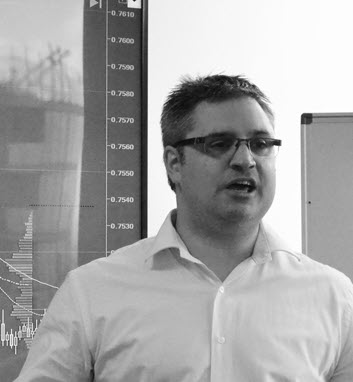 Date: July 22, 2021
Presenter: Adam Fiske
Company: Boss Trading
Side with traders who outrank you. Fade traders who rank below you!
Join Boss Trading founder Adam Fiske and learn about trading's big levers for independent traders, which are based on the skills of proprietary trading firm professionals. You may be surprised to discover what levers you can add to raise your own ranking. With the aid of masterclass footage, you can learn concepts not easily accessible to independent traders.
The following topics are covered during the event:
See masterclass footage demonstrating what the right skills can do
Discover how to create trades that give you a first-mover advantage
Learn a "hack" to reduce over trading
About Adam Fiske
With nearly 20 years of industry experience, Adam's career spans traditional stockbroking, PM trading equities, options and index futures, trading for a proprietary trading firm, and advising in the OTC market making space. He brings a wealth of knowledge and skills to independent traders who may not have worked in the industry.