Using Volume Supply and Demand Zones in Trading Analysis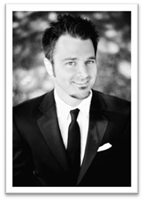 Date: September 21, 2017
Presenter: Will Busby
Company: Pure Financial Academy
Learn how Supply and Demand Zones + Volume Analysis software can assist in developing a methodical rule-based trading plan. In this video, Will Busby, Founder and CEO of Pure Financial Academy, shares multiple approaches to analyze price action, and an introduction to core Supply and Demand principles.
In this session, the following topics are covered:
Learn Supply and Demand core principles
Explore the use of Volume Analysis
Discover the value of historical Order Flow data
Witness the power of the PFAZoneSuite software
About Will Busby
Will Busby, Founder and CEO of Pure Financial Academy, is a software developer and educational director. During the last eight years, he has primarily focused on the development and advancements of Supply and Demand software principles in the financial markets. Will displays his passion in the Pure Financial Academy mentorship program daily and strives to maintain a community of knowledgeable trading analysts, in a fun and interactive environment.
For more trading webinars including information on swing trading with volume profile, be sure to visit our webinar archives!