Use MTPredictor with NinjaTrader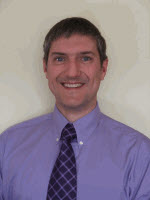 Date: April 30, 2020
Presenter: Steve Griffiths
Company: MTPredictor
Join Steve Griffiths, developer at MTPredictor and 33-year trading veteran, and discover how to use MTPredictor with NinjaTrader to help manage risk. See the automatic setups as well as Decision Point and Elliott Wave tools included in the software.
In this session, the following topics are covered:
Learn about position sizing
See automatic trading setups
Find out about Decision Points
Discover Elliott Wave
Manage risk/reward manually
About Steve Griffiths
Steve Griffiths has 33 years of experience following markets, during which time he's written and contributed articles to many publications and associations, including Technical Analysis of Stocks and Commodities™ (US) and the Society of Technical Analysts (UK). He has also appeared as a guest presenter on CNBC Europe television.
Steve launched MTPredictor in 2001 and has been supporting and helping traders using the software ever since.