Trading Supply & Demand Imbalances Part 2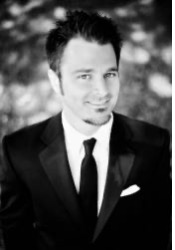 Date: June 15, 2023
Presenter: Will Busby, Founder, Pure Financial Academy
Company: Pure Financial Academy
Welcome to part 2 of Trading Supply & Demand Imbalances. Following a quick recap, you will see how subjectivity is removed via software driven analysis. Further, you will be introduced to advanced chart trading order management to make trading more efficient and unlock many capabilities.
In this session, the following topics will be covered:
Supply & Demand Levels recap
Locate Supply & Demand recap
Software Driven Trade Validation
Chart Trading Order Management
About Will Busby, Founder, Pure Financial Academy
Will Busby, founder, Pure Financial Academy, is a software developer and educational director. Since 2009, he has primarily focused on the development and advancements of supply and demand trading principles in the financial markets. Will displays his passion in the PFA Community daily, and strives to provide a fun and interactive environment for all active traders and investors.