Trading Stocks and Futures with NinjaTrader Tools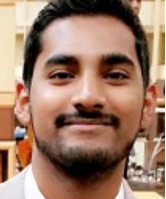 Date: September 15, 2022
Presenter: Sai & Paul
Company: Pinnacle Trading
Join Sai and Paul, co-founders of Pinnacle Trading, as they introduce their unique trading community. Pinnacle Trading is a live-trading chatroom designed to help both new and experienced traders.
Members can utilize a group setting and the NinjaTrader platform as they learn to trade with confidence and consistency. Members trade in the stock, options and futures markets.
The following topics are covered during the event:
Discover the benefits of trading with a group of like-minded individuals
See how to simplify your trading process
Hear how to use the tools available with NinjaTrader
Receive discount on Pinnacle Trading's course
About Sai & Paul
Sai is a trader and mentor with more than six years of experience. He has a B.S. in mechanical engineering. He primarily trades stocks and options, focusing on intra-day and swing holding periods.
Paul has over 16 years of trading experience and a B.A. in Economics and Finance. He trades futures, options and equities. He also has experience working with a prop professional trading desk and REDI Plus Goldman Sachs Equities.