Trade with Discipline Manager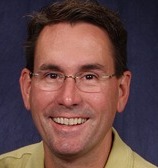 Date: June 02, 2022
Presenter: Steve Tremper
Company: TREMPER.com
Join Steve Tremper, trader and creator of TREMPER.com, for a discussion of his Discipline Manager tool.
Take control of your trading business by allowing the Discipline Manager to police your traders, yourself and your rules. Don't get caught up in justifying heat-of-the-moment rule divergence.
Stick to the plan to come back another day. Your traders should not modify rules while trading. It is not the decision of the trader, but rather of the CEO (you)!
The following topics are covered during the event:
Learn how to manage your risk
Discover rules-based accountability
Control your trading psychology
Hear about better discipline and better psychology
Expand your knowledge of money management
About Steve Tremper
Steve Tremper started trading futures during his career in the fire service. Since he retired in 2019, he calls trading is his "new J-O-B". As a trader, he says that he still struggles with the psychological side and emotions when it comes to money management, which is how the Discipline Manager® came to fruition.