Trade Stocks & Futures with NinjaTrader Tools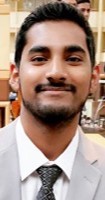 Date: October 01, 2020
Presenter: Sai T. & Paul V.
Company: Pinnacle Trading
Join Sai & Paul of Pinnacle Trading and simplify your trading process with a group of like-minded individuals.
Pinnacle Trading is a community and live trading chat room helping both new and experienced traders utilize a group setting as well as the NinjaTrader platform to learn to trade confidently and consistently in the stock, options and futures markets.
In this session, the following topics are covered:
Trade with a group of like-minded individuals
Simplify your trading process
Learn to use the tools available within NinjaTrader
About Sai T. & Paul V.
Sai T. has a background in Mechanical Engineering and 5 years' experience trading stock and options markets.
Paul V. has over 16 years of trading experience and has a degree in Economics & Finance. Paul has traded futures, options and equities on various platforms and also has experience working at the trade desk of a prop firm.