Trade Order Flow Multiples to Leverage Uncrowded Trades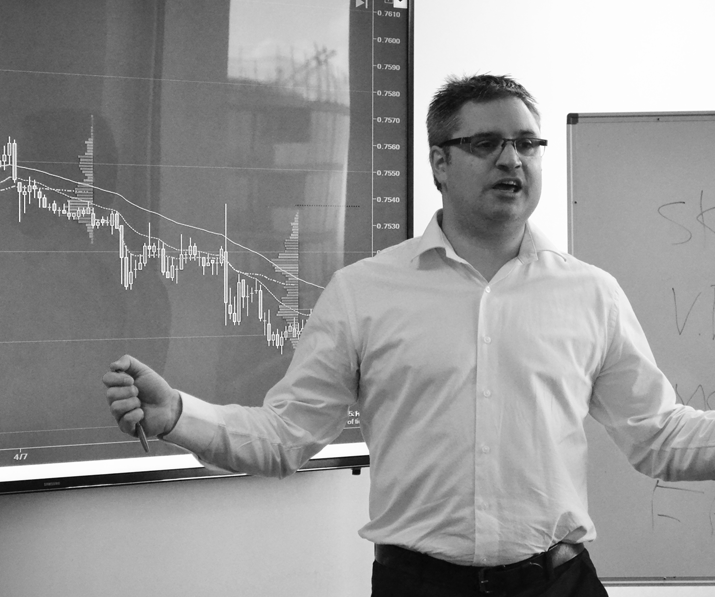 Date: June 27, 2019
Presenter: Adam Fiske
Company: Boss Trading
Price ultimately aligns with value, but which value? Join Adam Fiske of Boss Trading as he explains how to incorporate order flow multiples and evidence-based tactics to achieve trades which are truly unique and therefore uncrowded.
"…There is no edge in being consensus. If you are part of the herd looking at the same charts, regurgitating the same narratives, there is no way to achieve distinctive returns" -Brett Steenbarger
In this session, the following topics are covered:
Learn how to incorporate multiple order flow data to find unique, robust and repeatable trades
Be amazed how frequently you can catch other traders miscalculating order flow
Find out how to calculate value as it changes across time zones and the markets trading at those times
About Adam Fiske
Adam Fiske left traditional stockbroking in 2010 to pursue intraday trading. Working with proprietary trading firms he learned to recognize and trade 'uncrowded' trade opportunities such as demand and supply imbalances, auto-stacker algo behavior, institutional 'value' trading and standard deviation machine-based strategies; to name a few.
Today Adam simultaneously trades and operates an ASIC regulated live trading room which provides market prep and real-time trading opportunities with instructional commentary over the course of nine hours a day, five days a week. He is an accredited ASX Derivatives Advisor levels 1 and 2, accredited in Foreign Exchange General Advice and has a Diploma of Financial Planning; all which have little to do with gaining an edge in what is arguably the ultimate eSport.