The Top Three Automated Setups for Day Traders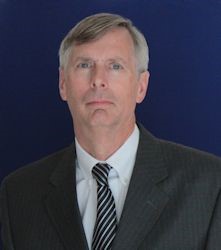 Date: September 02, 2021
Presenter: Steve Wheeler
Company: NaviTrader
Would you like to improve your trading consistency while also simplifying your trading?
Don't let emotional trading rule you. Chart confusion and chart "overkill" may cause emotional trading decisions that often don't end well.
Join Steve Wheeler – trader, coach and systems developer at NaviTrader – and learn how to quickly identify market direction and price action using minimal indicators with powerful algorithms and systematic trade management built in. See how to consistently identify the big moves before they happen. Discover techniques that will help you to improve your trading consistency the very same day.
The following topics are covered during the event:
See how to easily identify buy/sell setups that have power within them to make big moves.
Learn when to exit so that you get the most out of the move.
Discover how to auto-manage your trade so that you eliminate emotional decisions.
Hear how to know when to stay out of the market to protect your capital.
Observe key elements for building a positive expectancy plan and trader checklist.
About Steve Wheeler
Steve trades and invests on a daily basis in the futures and equities markets and has been actively trading and investing for over 30 years. He is the developer of the Trendicators, TradeFinder and AUTOMATOR System Market Tools that have been used by thousands of discretionary traders around the world to help them trade the Futures, FOREX, stock and options markets. He has authored many publications on trading and has coached traders all over the world.
He is an honors graduate from University of Wisconsin. He also attended graduate school at the University of Minnesota. He was a CPA before becoming a full-time trader. He started NaviTrader, Inc. in 2002.
With a passion for trading, goal achievement and living life to the fullest, he is always willing to assist his fellow trader.