The Top Four Ways Automated Setups Help Day Traders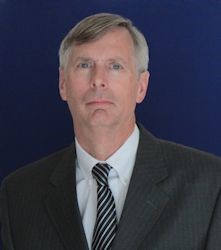 Date: February 03, 2022
Presenter: Steve Wheeler
Company: NaviTrader
In order to remain a trader for the long-term, you cannot let trading control you! Instead, you must gain control over your trading. This means you must eliminate trading confusion and guesswork.
It is critical to understand the reasons that traders fail. It is essential that you are aware of the trading influencers that can hinder your trading consistency. You need a specific set of technical conditions that must be true before entering a trade. After entering the trade, you must have a specific, systematic method for managing and exiting the trade.
Join Steve Wheeler, Systems Developer at NaviTrader, and learn more about this information that is essential for all professional traders who wish to continue in the trading arena.
Learn how all traders need...
To gain market clarity to help eliminate trading guesswork and confusion
To become a selective-setup trader
To manage stress, fear and greed
To manage risk while maximizing consistency
About Steve Wheeler
Steve Wheeler trades in the futures and equities markets on a daily basis. He has been actively trading and investing for over 30 years. He is the developer of Trendicators, TradeFinder and AUTOMATOR System market tools, which have been used by thousands of discretionary traders around the world. He has authored many publications on trading and has coached traders from around the world.
He is an honors graduate from the University of Wisconsin and he attended graduate school at the University of Minnesota. He was a CPA before becoming a full-time Trader. He started NaviTrader, Inc. in 2002.
With a passion for trading, goal achievement and living life to the fullest, he is always willing to assist his fellow trader.