Technical Analysis: Trading Volatile Markets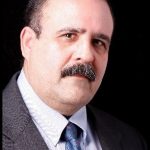 Date: January 16, 2020
Presenter: Raul "RJ" Jimenez
Company: iCinDER Trader
Join RJ Jimenez, trader and creator of iCinDER Trader, as he explains simplified technical analysis concepts which combine several qualifying factors into a single indicator signal. Learn his methodology which makes the complex understandable, using simpler charts with fewer indicators.
The following topics are covered during the event:
Learn to leverage Order Flow
Track volume at price confluence levels
Use cycles and divergence for trade setups
Determine the qualifying factors for simplification
Manage risk & reward
About Raul "RJ" Jimenez
Raul "RJ" Jimenez is a trader and software developer with a background in business administration and computer information systems. Fourteen years ago he started programming his visualized analysis methodology into indicators which could be used for trading. He now offers a suite of indicators that measure cycles, velocity, trend direction and market strength.