Six Things the Best Day Traders Do Differently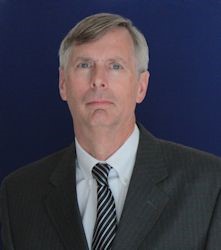 Date: August 18, 2022
Presenter: Steve Wheeler
Company: NaviTrader
There has never been a more critical time in history for Day Traders to be at their best. Challenging times call for greater knowledge and top tools to help them with their trading. Join Steve Wheeler, trader, coach and Systems Developer at NaviTrader, for a discussion of day trading best practices.
Consistent trading requires more than just having an effective strategy. To be a Day Trader for the long-term, you need to combine your analysis, skills, knowledge, emotions and trading plan with the best tools. You need to simplify your process and eliminate confusion so that you can consistently and quickly identify market direction.
Similarly, it is important to not overcomplicate your trading process. Chart confusion and indicator overkill sometimes lead to making emotional trading decisions that can eat away at your success and confidence. When you can apply the "KISS" principal to trading, you get a simple routine to ease your decision-making process and reduce stress.
The following topics are covered during the event:
See how to identify powerful trading setups in real time
Simplify your trading setups to reduce emotional trading mistakes
Discover how to manage risk and stay in the big moves
Hear how to have real-time market visual clarity to help with chart confusion
Learn to identify key reversal areas, momentum, trend, price action & choppy areas
About Steve Wheeler
Steve Wheeler has over 30 years of experience trading and investing daily in the futures and equities markets. He is the developer of the Trendicators, TradeFinder and AUTOMATOR System Market Tools, which have been used by thousands of discretionary traders around the world. He has authored many publications on trading and has coached traders all over the world. Wheeler founded NaviTrader, Inc. in 2002.
Wheeler is an honors graduate from University of Wisconsin and he attended graduate school at the University of Minnesota. He was a CPA before becoming a full-time trader.
Wheeler has a passion for trading, goal achievement and living life to the fullest. He is always willing to assist his fellow trader do the same!