Qualifying Supply Demand Levels & Rule Set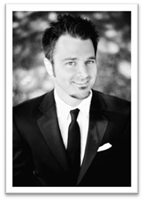 Date: May 10, 2018
Presenter: Will Busby
Company: Pure Financial Academy
Pure Financial Academy (PFA) Founder, Will Busby, shares a logical method for qualifying tradable supply and demand levels. Rule sets applied to each imbalance show traders probability for price swings with precision.
In this session, the following topics are covered:
Identify masses of supply and demand
Learn supply and demand trading theory
Objectively qualify supply/demand levels
Combine two order flow analysis types
Meet the PFA Community
About Will Busby
Will Busby, Founder of Pure Financial Academy, is a software developer and educational director. Since 2009, he has primarily focused on the development and advancements of supply and demand trading principles in the financial markets. Will displays his passion in the PFA Community daily and strives to provide a fun and interactive environment for all supply and demand traders.