My Favorite Reversal Signal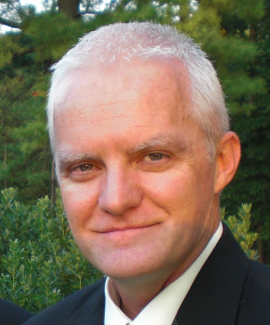 Date: February 13, 2020
Presenter: Randy Lindsey
Company: Hawkeye Traders
The financial markets are driven by two forces: volume and price. Understand how they work and you'll have the roadmap for your journey as a consistent trader. Volume shows where the professionals are buying and selling.
Join Randy Lindsey, Education Director at Hawkeye Traders, and learn to see volume as a leading indicator which signals price movement prior to it happening. Hawkeye uses volume to confirm the strength of a trend or no demand.
In this session, the following topics are covered:
Receive an introduction to volume
Learn the importance of volume in your trading
Discover Randy's favorite reversal signal
See live market examples using volume
Hear about Hawkeye's special offer
About Randy Lindsey
Randy Lindsey has been trading since 1987, focusing primarily on stocks and stock options. He also has experience day trading indices and forex. He's an avid programmer and researcher and loves to apply his technical training to improve his trading.
Randy is now a full-time trader but trading is his second career. He received his BS in Electrical/Electronic Engineering, and his MS in Electro-Optical Engineering. He has worked on various Defense Department contracts related to laser weapon systems and tactical missile seekers. His background includes extensive training in cognitive learning and recurrent neural networks.