Learn Trading Discipline with Discipline Manager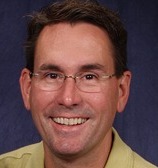 Date: November 05, 2020
Presenter: Stephen (Steve) Tremper
Company: Tremper.com
Join Steve Tremper of Tremper.com and discover trading discipline with Discipline Manager!
Discipline Manager© is designed to allow you to set your own hard daily and weekly drawdown limit along with your goals. If your hard drawdown limits are hit, you're done for the day and/or week with no new trades allowed.
In this session, the following topics are covered:
Learn trade discipline
Hear about money management
Find out about account control
Discover psychology via discipline
Fundamentals of trade management
About Stephen (Steve) Tremper
Steve Tremper worked in the fire service 40+ years and retired in July 2019. He began learning futures trading on his off-days about six years ago after failing with options and then forex. He is a trader like yourself.