Learn to Trade with the Institutions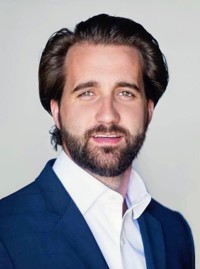 Date: September 24, 2020
Presenter: Ephraim Olschewski
Company: Day Trade Like a Pro
Many retail traders follow the latest indicators which are typically lagging. Institutional traders do not use these lagging indicators, so why should you?
Join Ephraim & David of Day Trade Like a Pro to explore the opportunities available when you identify in advance the key levels where institutional traders will buy or sell.
In this session, the following topics are covered:
Learn 3 fundamental truths in trading
See why lagging indicators don't work, even when they work
Gain insight into order flow
Discover how doing more does not always benefit traders
Find out the one thing institutions use to make trading decisions
About Ephraim Olschewski
Ephraim began trading futures in 2006 and specializes in the E-mini S&P 500. He is an active intraday trader & currently oversees all new product development and coaches our 7 figure traders and 7 figure traders in the making. He is also an executive coach for high performance teams and individuals.