Learn the PTG 3-Day Cycle (aka Taylor Trading Technique)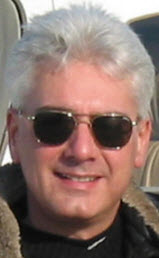 Date: January 30, 2020
Presenter: David D. Dube
Company: Polaris Trading Group
Join 36-year market veteran & educator David D. Dube for this presentation on the 3-Day Trading Cycle (a.k.a. Taylor Trading Technique) developed by George Douglass Taylor in late 1940s. This technique is actively used by CTA's, hedge funds and individual traders for understanding the market's inherent cyclical structure.
Learn how professionals effectively identify price range extremes based upon repeatable rhythmic patterns, providing informed traders the ability to manage trade opportunities from market price edges.
The following topics are covered during the event:
• Discover the 3-Day Cycle, a short-term method to trade inherently choppy markets
• Watch as smart money drives prices from lows to highs in cyclical stages
• View this cycle occur repeatedly over a 3-day period
About David D. Dube
David D Dube is a 36-year trading veteran of investment banks such as Lehman Brothers, UBS Investment Bank & High Frequency Hedge Funds as well as an active Commodity Trading Advisor (CTA).
David's interests outside trading include guitar, golf and aerobatic flying and he sees direct correlations between these activities and trading. There are strong parallels between becoming an accomplished aerobatic pilot and becoming an accomplished futures trader, such as having strong desire, dedication to learn, persistence of practice, and discipline in following rules & procedures to keep you flying (trading) as safely as possible in an often-turbulent environment.
Polaris Trading Group's Trader Training Program Mission:
1.) Help traders "unlearn" bad trading habits and form new empowering ones so that they learn to become consistent traders.
2.) Demystify market action that enables the uninformed retail trader to become an "informed" trader.
3.) Empower each student to become a self-reliant, confident trader.
4.) Provide professional grade analytical software and institutional trading strategies so the average retail trader can confidently trade alongside the professional "big money" traders.