Kwik*Pop 6 Consistency for NinjaTrader 7 & 8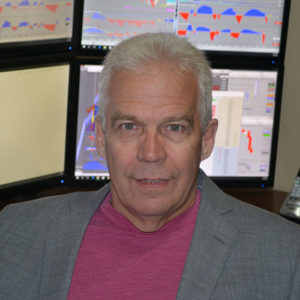 Date: September 28, 2017
Presenter: Bill Broughman
Company: Kwik*Pop
Bill Broughman of Kwik*Pop shares the benefits of the Kwik*Pop Consistency Class and various Kwik*Pop trading tools. The Kwik*Pop Consistency Class is designed to teach traders to get the most from the Kwik*Pop software by understanding market trend, direction, and bias. These principles and tools allow traders of all levels to take advantage of opportunities in their favorite markets.
In this session, the following topics are covered:
Understand Kwik*Pop technology and training methodology
Witness a complete trend trading system for NinjaTrader
Discover consistency using the Kwik*Pop Dynamic Power Tools
Review Kwik*Pop charts on current futures markets
About Bill Broughman
Bill Broughman has been trading for 20 years, while also owning various business ventures. Bill acquired Kwik*Pop to carry on the company's legacy and share the years of trading knowledge he has with others. Kwik*Pop 6 and the Dynamic Power Tools are the combination of Bill's trading experience and the existing Kwik*Pop tools.
For more trading webinars including information on combining order flow, be sure to visit our webinar archives!