Just a Tick Away with The Intentional Trader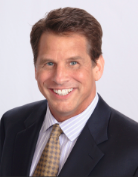 Date: June 08, 2017
Presenter: Tony Peterson
Company: The Intentional Trader
If you were confident that you could consistently have a 1 tick winning day, what would be the limits of your trading success? Tony Peterson, Founder and Lead Trader at The Intentional Trader, has spent years perfecting his method of trading and will share a new perspective on the markets that will revolutionize your approach to trading. Don't miss your chance to learn Tony's unique style of trading and to take advantage of an exclusive discount on Tony's products, offered only to those in attendance!
In this session, the following topics will be covered:
Learn what professional traders do to earn a living
Eliminate time-consuming trading hobbyist habits
Explore why sudden market moves can create opportunity for those in the know
Discover why trends never move in one direction and spot market pullbacks
About Tony Peterson
Tony Peterson is the lifeblood of the Intentional Trader. He currently resides in Atlanta, Georgia. Tony is not your traditional definition of a trading 'guru', in fact for 20 years he was a residential remodeling contractor, a profession completely unrelated to trading. However, when he was bitten by the trading bug in 2000 he was determined to trade profitably and for a living. After many years of struggling, he applied a simple yet powerful concept – treat trading as a business. Armed with this new application to trading, he completely revamped his approach and now has been trading individually for a living for the past 7 years. He is a strong believer in clean and simple trading and this is reflected in his "HUD" style indicators.
For more trading webinars including information on combining order flow, be sure to visit our webinar archives!