Join the Idea Sharing Community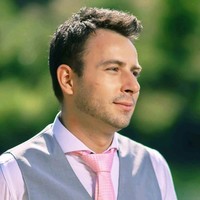 Date: February 27, 2020
Presenter: Adrian Tomulet
Company: Expert Trading Programmers
In this webinar, Expert Trading Programmers Cofounder Adrian Tomulet presents ETP's newest project, the Idea Sharing Community. This innovative concept provides the possibility of having your indicator idea automated.
In this session, the following topics are covered:
Discover the process from idea to indicator
Learn about the Idea Sharing Community
See the new & improved ETP community
Get a FREE indicator!
About Adrian Tomulet
With 17 years of combined programming experience, ETP cofounders Adrian & Ioana have built over 1300 indicators & tools and more than 300 trading strategies for the financial markets.