How to Simplify Your Trading to Get the Results You Want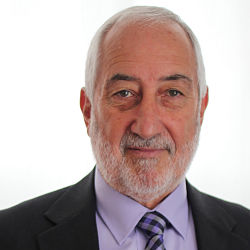 Date: November 08, 2018
Presenter: Dennis Parmelee
Company: MARKETwizardz
In this presentation, Dennis Parmelee of MARKETwizardz provides an overview of his trading system which works for stocks, options, ETF's and futures. Dennis demonstrates actionable ideas for retail traders, aspiring commercial players and hedge funds, and his system is relevant for day, swing and position trading.
In this session, the following topics are covered:
Hear how trading is simple but not easy
Learn to focus on the E-Mini S&P and filter out information
Understand how to set a daily trading goal
Discover tools such as the E-widget
Find out how to study the giants of the industry
About Dennis Parmelee
With a Master's Degree in Education, Dennis Parmelee has had a career as a Teacher, Coach, Recreation Director, Assistant Golf Pro, Real Estate Developer, Home Builder, and Real Estate Broker. His passion for the stock and futures market began over 25 years ago, and he has created a unique system focusing on E-mini SP 500 Futures.