How to Find Hidden Trades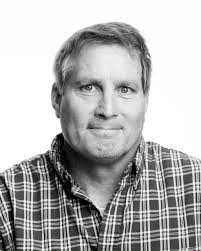 Date: October 20, 2022
Presenter: Dave Gear
Company: BuySide Global
Every trader has their own specific trading strategies that work for them. But did you know that you can filter out noise and improve your trading consistency by adding multiple strategies as additional confirmation layers?
Join Dave Gear, VP and Lead Trader at BuySide Global for a demonstration of how to merge trading strategies using BuySide Global products. Make your trading system even more powerful!
The following topics are covered during the event:
How to merge your trading strategies for greater consistency
How to find hidden trades with order flow
How to add confirmation strategies for better trade entry
How to automate precise entries and exits
About Dave Gear
Dave Gear has been trading futures for more than ten years. He now educates traders on how to become consistent using the BSG suite of products.
BuySide Global's proprietary software algorithms track institutional traders as they change their bids and offers. BSG's software delivers real-time buy and sell signals on time-tested strategies. BSG has been a proud vendor of NinjaTrader since 2015.