How to Execute and Manage Developing Signals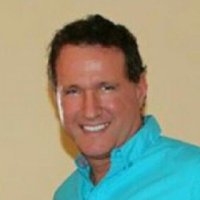 Date: April 13, 2023
Presenter: Paul Levine
Company: Stealth Traders
In today's markets, most trades are generated by big institutions' automated algorithms. This means you need to be stealthy to compete. Join Paul Levine, founder of StealthTraders, as he explains their trading strategy. Their philosophy is to have the discipline to wait for the right signals before making a move.
See how to identify when others want out of the trade, and why you may want in. Learn to spot critical market turning points based on price action. Discover how to use chart patterns and StealthTraders' proprietary indicators to take advantage of potential trading opportunities.
The following topics are covered during the event:
Learn how to spot developing signals
Know when to execute and when to wait
See how to manage trades for maximum consistency
Discover how StealthTraders' system is fractal
About Paul Levine
Paul Levine is a successful entrepreneur who started investing in 1985. Like most people, he utilized the typical "hold and hope" strategy: hold stocks and hope they keep going up. Things were going well until Black Monday 1987, when his accounts were ravaged, nearly bankrupting him. This experience motivated him to study the markets and learn all he could about trading and price movement.
Over the years, Levine has developed a system of patterns based on predictive buy and sell times of institutional algorithms. He has worked to hone his algorithms and techniques, which he has been teaching to other traders over the past several years.