Build an Auto-Trader in 15 Minutes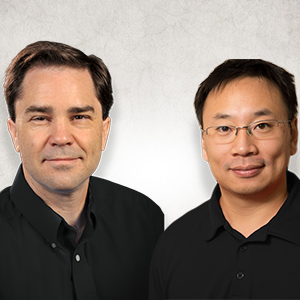 Date: June 22, 2023
Presenter: Jeremy Tang, founder and chief architect of SharkIndicators & Zachary White, co-founder and product specialist of SharkIndicators
Company: SharkIndicators
Unleash the power of auto-trading with SharkIndicators! Don't let the complexity of building a trade system hold you back. Whether you're new to the concept or have been intimidated by coding, this presentation demonstrates that creating an auto-trader is within reach for everyone.
Discover the advantages of having an auto-trader to elevate your trading game. Regardless of your coding skills, anyone can do it. Don't miss this opportunity to unlock the future of designing and building auto-trading systems with SharkIndicators!
In this session, the following topics will be covered:
Build custom auto-trading systems fast: No coding experience needed
Your control, your choice: Choose from fully automated to fully discretionary trading
Speedy system development: Create a complete trading system in 15 minutes, compared to weeks or months of coding
About Jeremy Tang, founder and chief architect of SharkIndicators & Zachary White, co-founder and product specialist of SharkIndicators
Jeremy Tang:
Jeremy is the founder of SharkIndicators and Chief Architect of BloodHound and BlackBird. Jeremy has more than 25 years of combined software development experience. Jeremy's company, SharkIndicators, is the result of his expertise, passion and devotion to the betterment of retail traders. His primary mission is to arm retail traders with the same power and technology once only privy to that of deep-pocketed hedge funds.
Zachary White:
Zac White is a co-founder and Product Specialist with SharkIndicators. He brings almost 20 years of trading experience, and a wide technical background consisting of civil engineering, software programming and IT logistics. Zac has assisted countless numbers of traders to model their trading systems, helping them to backtest and auto-trade their systems.