Bringing Market Structure to Life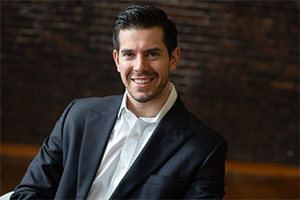 Date: November 04, 2021
Presenter: Mark Sedlak
Company: Trade by the Numbers
There is a real problem plaguing traders today: information overload. With so many trading systems and other "shiny objects" out there, how do you decide what to focus on?
Join Mark Sedlak, founder of Trade by the Numbers, and learn to shut off all the noise and become an expert in one trading discipline – market structure.
Trade by the Numbers have built an engine that allows them to gather data on market structure zones. This data allows them to develop a sustainable edge in the markets by focusing on the best opportunities for trading.
In this session, the following topics are covered:
Gain an understanding of price action
Learn what drives price action and creates market structure
See how to measure and evaluate market structure
Enhance your own trading knowledge and strategies
About Mark Sedlak
Mark Sedlak, founder of Trade by the Numbers, says that his experiences with letting his emotions guide his financial decisions led to a huge realization. He says the market is never wrong; it's traders who are responsible for their losses. More specifically, it's a trader's emotion that can sabotage their account.
Mark's background is in numbers and systems. He says that he works best when he can solve a problem with math. After losing a trading account, he spent 18 months working to solve the market with math. He used his degrees in Accounting and Business, as well as his MBA in Business Administration, to build Trade by the Numbers.
Today, his system is 100% math-based. There are no decisions to make during the trading day. Everything is based strictly on probabilities. This allows traders to remove emotions from their trading and spend their time and energy on building other systems to diversify their portfolio.
When he is not helping traders improve their consistency, he spends his time cooking in the kitchen or on the grill, working out, and helping solve the complex healthcare system. He also enjoys spending time with his wife and three kids – and he loves a good dad joke.
His current favorite: Why was the tomato blushing? Because it saw the salad dressing!