Award-winning AbleTrend Signals for E-minis and Stocks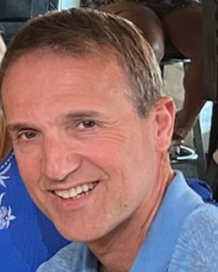 Date: May 04, 2023
Presenter: Ron Carbone, AbleTrend expert and veteran trader
Company: AbleSys Corporation
About the event:  
False breakouts can trap traders into losing trades, causing them to give up before real opportunities present themselves. This webinar will show you how AbleTrend guidance charts catch big moves while reducing choppiness.
In this session, the following topics are covered:
AbleTrend reveals the nature law in all markets
Simplicity – Buy on blue and sell on red
Guidance chart reducing choppiness
Sweet spot examples for day trading the E-minis
Sweet spot examples for swing trading stocks
About Ron Carbone, AbleTrend expert and veteran trader
Ron Carbone is a veteran trader and AbleTrend trading software expert. He has been with AbleTrend for over 19 years, helping thousands of clients to trade with AbleTrend. Ron does a live webinar twice a week at AbleSys, showing AbleTrend signals for day traders, swing traders and investors.