An Introduction to SMART Wyckoff Volume Spread Analysis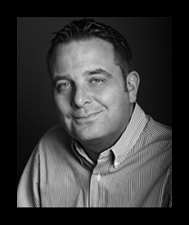 Date: July 01, 2021
Presenter: Gavin Holmes
Company: TradeGuider International
Join TradeGuider CEO and author of 'Trading in the Shadow of the Smart Money', Gavin Holmes, as he demonstrates the TradeGuider Wyckoff / VSA Smart Center Pro. This package works in multiple time frames and in multiple markets to alert you when – and show you where – 'Smart Money' are positioning their trades in the markets.
Get an introduction to the Wyckoff VSA trading method and an overview of the history of this chart reading method, which analyses volume, price, and the spread or range of each price bar. See how to find unusual volume spikes in a trend followed by a potential entry point, if confirmed by VSA. Learn how to identify trend alignment in multiple time frames, how to find Wyckoff/VSA trade set ups, and how to get audio, visual, and email alerts the second they appear.
This event also covers how to scalp the market when the scanner aligns in small time frames and how to swing trade using 15-minute, 60-minute, and 240-minute timeframes in alignment with weekly and daily charts. Learn how to identify strengths and weakness on a chart and set Smart Center Pro to search for potential short setups.
The following topics are covered during the event:
Learn how to recognize when 'Smart Money' are moving the markets
See why weakness appears as a market is marked up and why strength appears as it is marked down
Discover the SMART VSA technology for NinjaTrader 8 live
Observe how to scan multiple markets in multiple time frames to track 'Smart Money'
About Gavin Holmes
Gavin Holmes is a professional trader, asset manager, and the author of two books: 'Trading in the Shadow of the Smart Money' and 'The Complete Volume Spread Analysis System Explained'. Gavin's expertise is in the lost art of professional chart reading using the Wyckoff Method and Volume Spread Analysis. Gavin's passion is educating traders and investors about how the markets truly work –  and why, when news is released and price moves, it often encourages traders to go in the wrong direction.
Gavin is 54 years old, is married to Laura (who he met while working in Chicago), and has three children aged 22, 12, and 11.
In 2001, Gavin had the good fortune to meet the late Tom Williams, a former syndicate trader who was based in Beverley Hills in the mid 1970's. Tom was the official chartist for the trading syndicate he was a member of. He was taught to read price charts based on the ticker tape – now recognized as volume on the chart. When he retired at the age of forty, Tom decided to try and computerize the knowledge he had gained. Through his company, Genie Software, and with the help of an accomplished programmer, Bob Harwood, Tom developed the Volume Spread Analysis method, which is now called TradeGuider!
TradeGuider is now sold in over 40 countries and focuses on analyzing three key components on a price chart: volume, range or spread of bar, and closing price. The system does not use mathematical formulae to produce its indicators. Instead, it uses rule sets that identify imbalances in supply and demand. The VSA SMART technology uses a series of scanners that alert a trader or investor when 'Smart Money' are moving into or out of positions. The software works in multiple time frames including tick charts up to yearly charts.