Advanced Forecasting & Trade Planning for the Professional Trader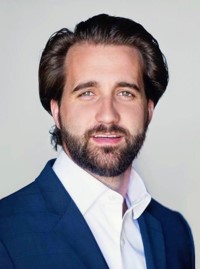 Date: March 25, 2021
Presenter: Ephraim Olschewski
Company: Day Trade Like a Pro
Join Ephraim of Day Trade Like a Pro and explore how advanced forecasting and trade planning techniques can enhance your trading.
This event is focused on helping professional traders – or those who aspire to be professional traders – take their trading to the next level. If you are a consistent trader, or almost there, you will not want to miss this webinar.
In this session, the following topics are covered:
Learn 3 important factors for success in any market
Identify key levels in the market
Hear a systematic approach to identify the best levels
Adapt trade management to market conditions
Try a FREE 30-day demo
About Ephraim Olschewski
Ephraim began trading futures in 2006 and specializes in the E-mini S&P 500. He is an active intraday trader & currently oversees all new product development and coaches our 7 figure traders and 7 figure traders in the making. He is also an executive coach for high performance teams and individuals.