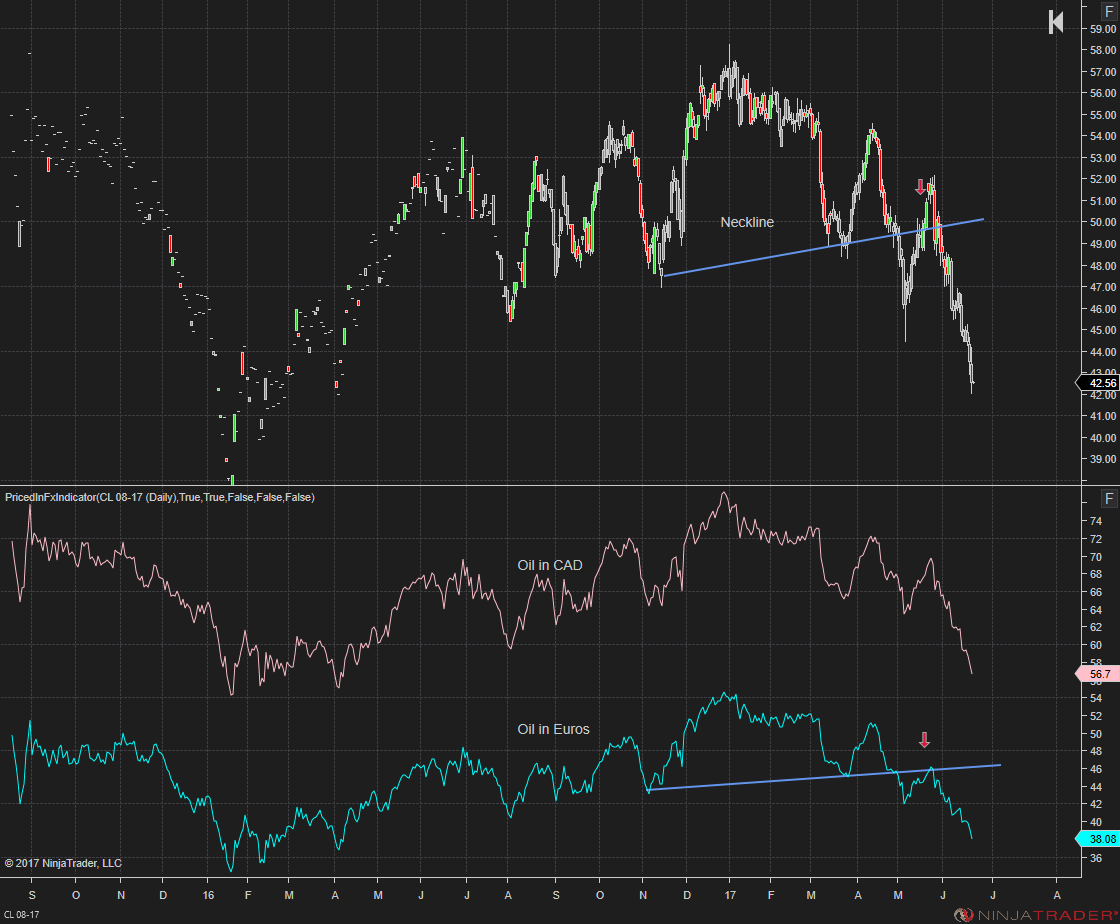 The attached indicator applied to a chart will plot the instrument in foreign currency, for which the user can select Euro, Yen, Swiss Franc, Canadian Dollar, or British Pounds. For example Crude Oil In Euros.
The attached photo (Click Magnifying Glass Under Image) you'll see a chart of CL 08‐17 in panel 1 and in panel 2 you have the contract priced in euros (light blue).
Will work on daily charts only and you will need forex data for this indicator to work.
Written by AlanP.
| | |
| --- | --- |
| Created By | NinjaTrader_AlanP |
| NinjaTrader Version | 8 |
| File Size | 2.0 KB |
| Create Date | 06/21/2017 |
| # of Downloads | 137 |
Importing to NinjaTrader 8 is Easy!
To import your 3rd party app or add-on to NinjaTrader, simply follow these 3 steps:
Download the app or add-on file to your desktop
From the NinjaTrader Control Center window, select the menu Tools > Import > NinjaScript Add-On…
Select the downloaded file from your desktop
Questions?
Visit the NinjaScript File Sharing discussion in the NinjaTrader user forum to interact with fellow traders and the NinjaTrader support team.