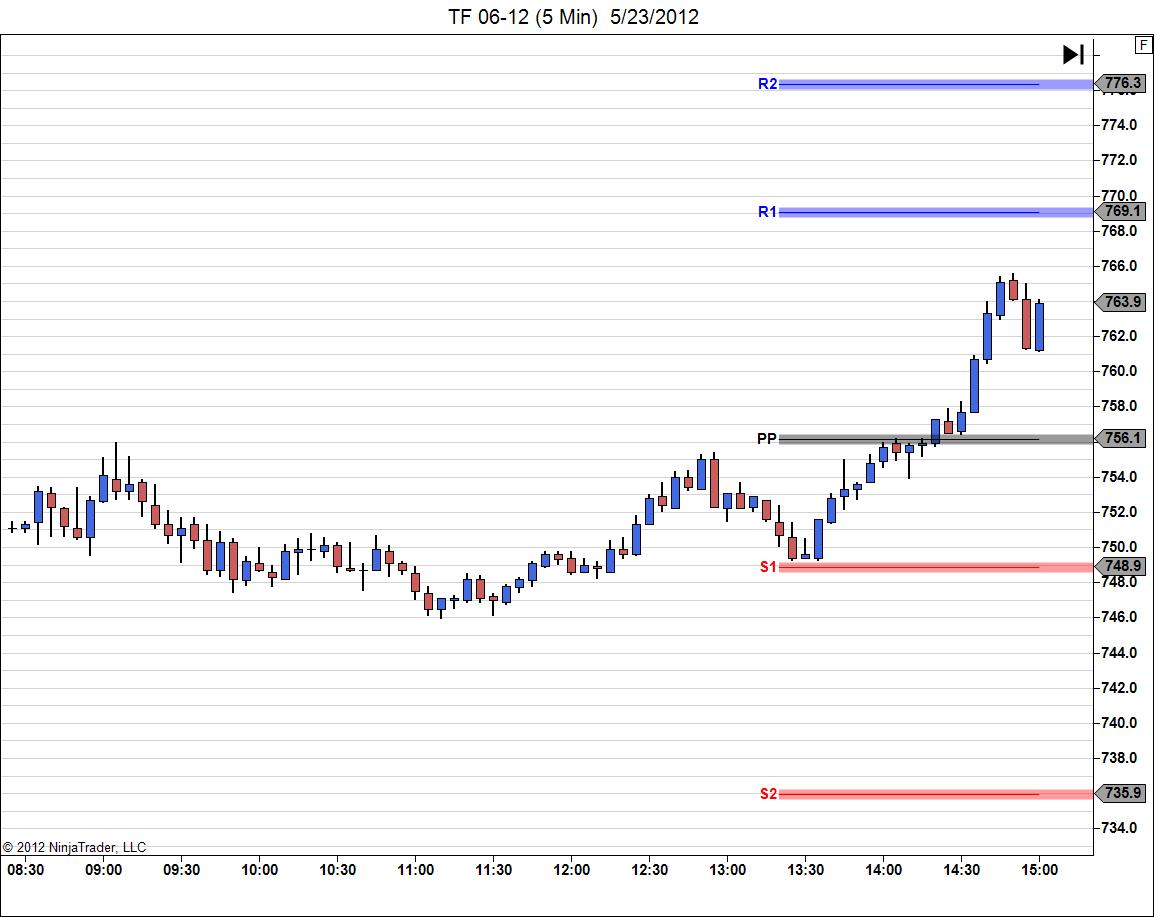 Coded at the request of a Ninja forum member......
Base code is the standard Ninja 7 Pivots Indicator.
Enhancements include the addition of a configurable "zone" around each of the pivots.
‐ General Parameters: This zone uses the same color/length parameters of the Pivot Line....so changing the Pivot Line (color/length) will make the same change to the zone.
‐ Zone Size: The zone is configurable by 'ticks'...adding the # of tick you enter in the indicator, both above and below the Pivot line. (Ex: entering 4 ticks will create an 8‐tick zone...4 ticks below and 4 ticks above the Pivot Line)
‐ Zone Opacity: The opacity of the zone is configurable as well. Low values make the zone 'light' and easy to see thru. Higher values make the zone darker and more opaque.
| | |
| --- | --- |
| Created By | photog53 |
| NinjaTrader Version | 7 |
| File Size | 9.8 KB |
| Create Date(s) | 05/25/2012 |
| # of Downloads | 2215 |
Importing to NinjaTrader 7 is Easy!
To import your 3rd party app or add-on to NinjaTrader, simply follow these 3 steps:
Download the app or add-on file to your desktop
From the NinjaTrader Control Center window, select the menu File > Utilities > Import NinjaScript
Select the downloaded file from your desktop
Questions?
Visit the NinjaScript File Sharing discussion in the NinjaTrader user forum to interact with fellow traders and the NinjaTrader support team.