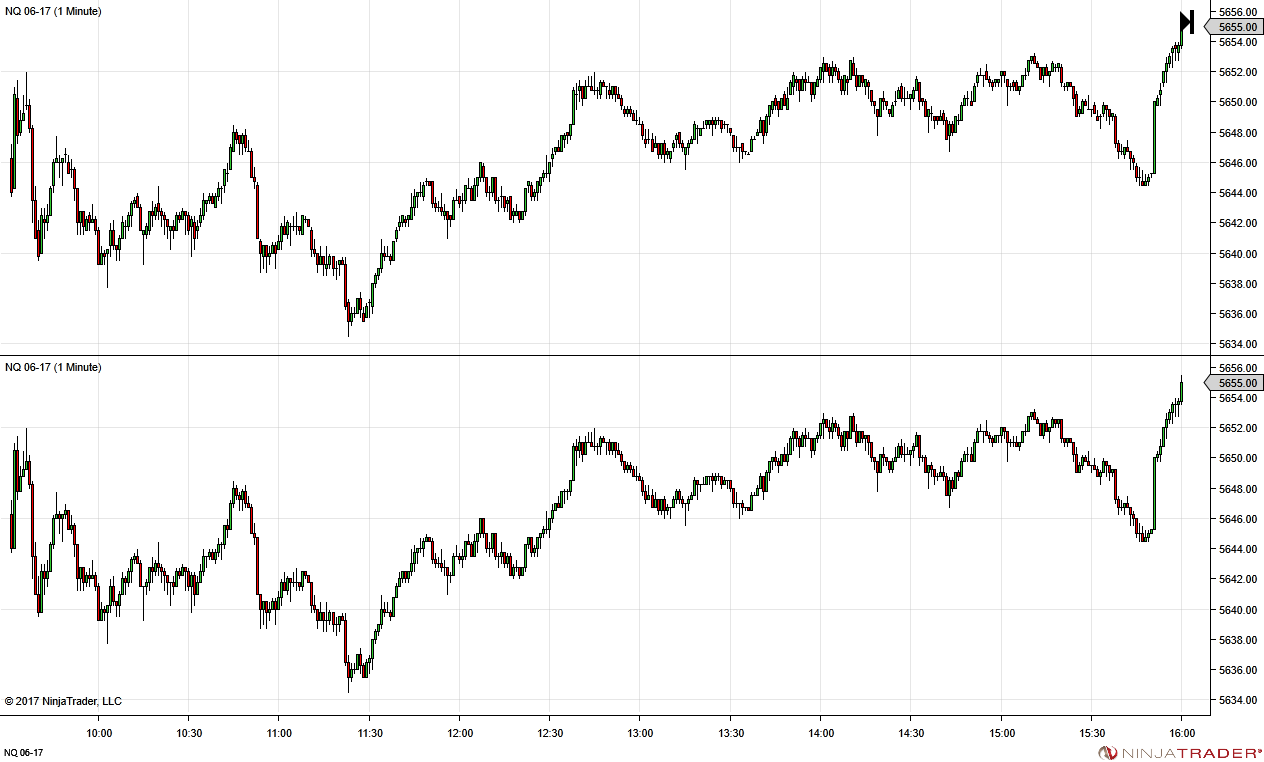 This chart style is identical to the standard NinjaTrader candlestick style except that it uses the previous candle's closing value for the current candle's open value (except when the current bar is the first bar of a session). This eliminates single tick gaps between intraday bars when the last price changes on the first tick of a new bar. As a result, charts appear smoother and are easier to read and interpret, without any price data truly being modified. See attached example of NQ.
| | |
| --- | --- |
| Created By | brohnhdon |
| NinjaTrader Version | 8 |
| File Size | 1.5 KB |
| Create Date(s) | 05/10/2017 |
| # of Downloads | 238 |
Importing to NinjaTrader 8 is Easy!
To import your 3rd party app or add-on to NinjaTrader, simply follow these 3 steps:
Download the app or add-on file to your desktop
From the NinjaTrader Control Center window, select the menu Tools > Import > NinjaScript Add-On…
Select the downloaded file from your desktop
Questions?
Visit the NinjaScript File Sharing discussion in the NinjaTrader user forum to interact with fellow traders and the NinjaTrader support team.