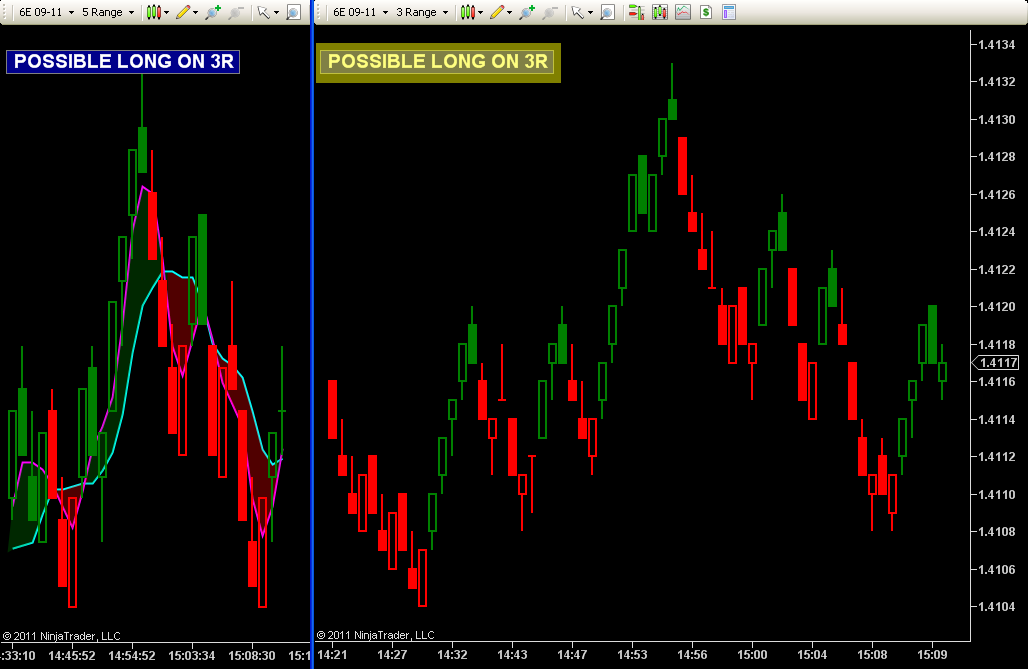 Indicator will only run on NT 7.0.1000.5 or later
Based on Ninja SampleMultiTimeFrame strategy + guidance from Ryan/Josh/Brett (Ninja support team), I was able to develop a simple MTF indicator capturing the entry requirements of a higher time frame (5‐Range) and have a visual alert (text label) plotting on a lower time frame (3‐Range) chart. It serves to remind me stay with Trend Direction and no counter‐trend trades.
It took me over a month lol! I am hoping this simple indicator will shed light to those who are still trying. 😉
| | |
| --- | --- |
| Created By | belecona |
| NinjaTrader Version | 7 |
| File Size | 3.8 KB |
| Create Date(s) | 07/13/2011 |
| # of Downloads | 2573 |
Importing to NinjaTrader 7 is Easy!
To import your 3rd party app or add-on to NinjaTrader, simply follow these 3 steps:
Download the app or add-on file to your desktop
From the NinjaTrader Control Center window, select the menu File > Utilities > Import NinjaScript
Select the downloaded file from your desktop
Questions?
Visit the NinjaScript File Sharing discussion in the NinjaTrader user forum to interact with fellow traders and the NinjaTrader support team.