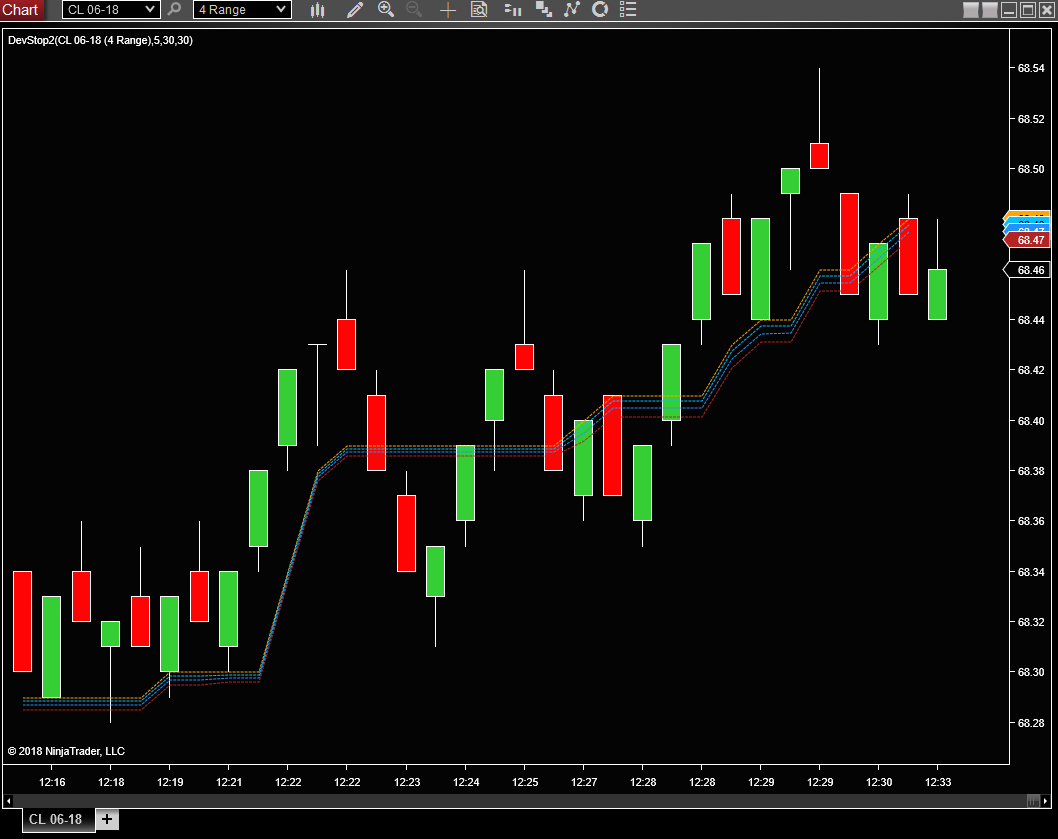 This is a conversion of the NT7 indicator Kase dev stop (second version) by member Kotuk.
Please contact the original author for any questions.
Description: (Original) The DevStop is used to help determine realistic exit points for trades based on volatility, the variance of volatility, and volatility skew. The 4 lines are defined as a Warning Line and Standard Deviations of 1, 2 and 3. This may help traders to take profit or cut losses at levels at which the probability of a trade remaining profitable is low, without taking more of a loss or cutting profits any sooner than necessary.
(Original) Notes:
The indicator is not tested. Please, use on your own risk.
Installs as DevStop2 and includes indicator TRD.
| | |
| --- | --- |
| Created By | NinjaTrader_Paul |
| NinjaTrader Version | 8 |
| File Size | 9.3 KB |
| Create Date(s) | 04/18/2018 |
| # of Downloads | 460 |
Importing to NinjaTrader 8 is Easy!
To import your 3rd party app or add-on to NinjaTrader, simply follow these 3 steps:
Download the app or add-on file to your desktop
From the NinjaTrader Control Center window, select the menu Tools > Import > NinjaScript Add-On…
Select the downloaded file from your desktop
Questions?
Visit the NinjaScript File Sharing discussion in the NinjaTrader user forum to interact with fellow traders and the NinjaTrader support team.