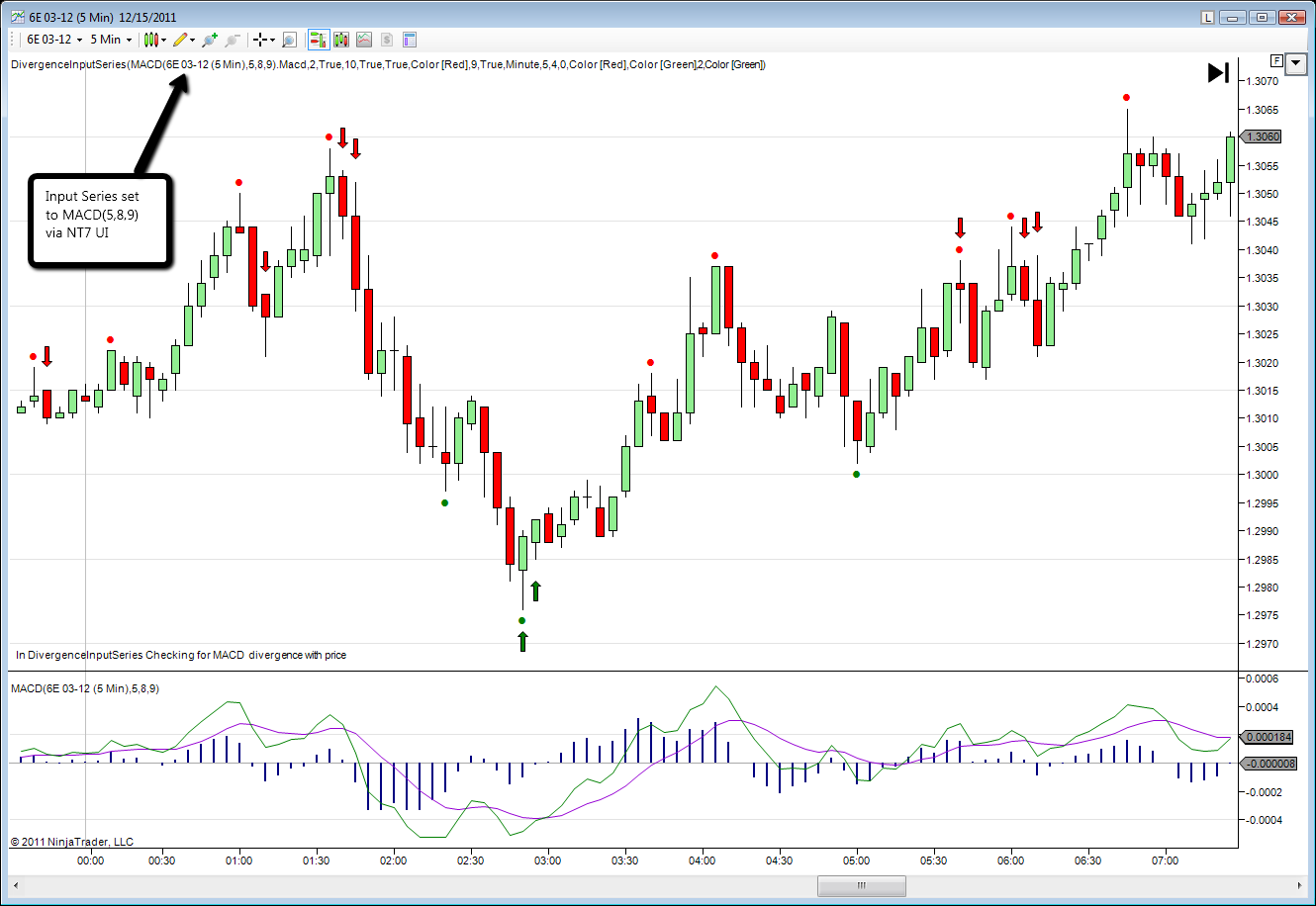 Version 4
Code refinement
Version 3
Adjustments of divergence calculation
Refinement of UI descriptions
This is a universal divergence indicator that performs simple divergence testing between price and your selected input series.
The location of testing is based on price swing points. The indicator allows you to choose the bars before and the bars after to test a specific bar's extremes as a swing point.
You must learn how to alter the input series via the NT7 user interface to use this indicator. Here is a youtube video http://www.youtube.com/watch?v=ctHJ6lzN-nc entitled "NinjaTrader 7 | Working With Indicators" which can be found by doing a Google search of "youtube ninjatrader input series setting"
IMPORTANT - Once this indicator is installed, set the "Input Series Data Settings" of Price Period and Price Type to your charts values.
| | |
| --- | --- |
| Created By | tulanch |
| NinjaTrader Version | 7 |
| File Size | 7.4 KB |
| Create Date | 12/19/2011 |
| # of Downloads | 3238 |
Importing to NinjaTrader 7 is Easy!
To import your 3rd party app or add-on to NinjaTrader, simply follow these 3 steps:
Download the app or add-on file to your desktop
From the NinjaTrader Control Center window, select the menu File > Utilities > Import NinjaScript
Select the downloaded file from your desktop
Questions?
Visit the NinjaScript File Sharing discussion in the NinjaTrader user forum to interact with fellow traders and the NinjaTrader support team.