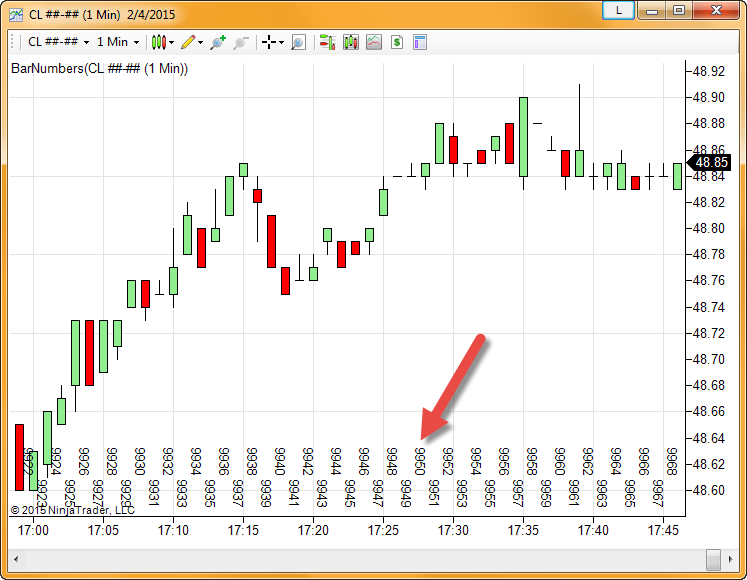 I found this on the forum, originally coded by Bryan Cass. I updated it so the Offset is based off the bottom of the panel as a percentage of the panel height. It works in any panel.
Updated 2/24/15: The text is better centered on the bar. Added a Bold text option.
NOTE: This contains unsupported code, therefore NinjaTrader will not offer support, and neither can I. Sorry.
| | |
| --- | --- |
| Created By | zacwhitesi |
| NinjaTrader Version | 7 |
| File Size | 2.8 KB |
| Create Date(s) | 02/05/2015 |
| # of Downloads | 541 |
Importing to NinjaTrader 7 is Easy!
To import your 3rd party app or add-on to NinjaTrader, simply follow these 3 steps:
Download the app or add-on file to your desktop
From the NinjaTrader Control Center window, select the menu File > Utilities > Import NinjaScript
Select the downloaded file from your desktop
Questions?
Visit the NinjaScript File Sharing discussion in the NinjaTrader user forum to interact with fellow traders and the NinjaTrader support team.