Track Trends with FREE Custom EMA
January 5th, 2021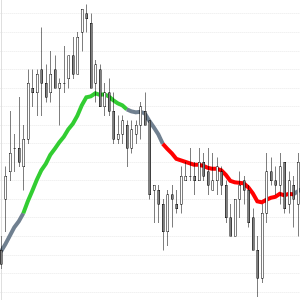 Free in our products section, the Simple Always in EMA indicator helps traders determine market trends by coloring the plot either red or green. This custom EMA can be used as a discretionary indicator or for automated trading.
Calculated from recent bar closes, Simple Always in EMA plots as a single line on a chart. A green plot indicates a bullish market sentiment, and a red plot indicates a bearish market sentiment. If the line plots gray, this means a neutral market sentiment.
This dynamic indicator can also be used in the Market Analyzer or Strategy Builder for custom automated strategies.
Interested in other technical analysis tools? Check out the Wave Trend Oscillator & Delta Momentum Indicator!
Importing to NinjaTrader 8 is Easy!
To import your 3rd party app or add-on to NinjaTrader, simply follow these 3 steps:
Download the app or add-on file to your desktop
From the NinjaTrader Control Center window, select the menu Tools > Import > NinjaScript Add-On…
Select the downloaded file from your desktop