The Problems Most Traders Face
March 2nd, 2020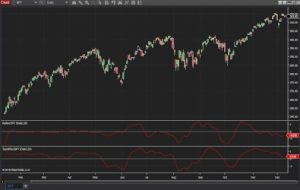 What are the problems that most traders face? In this snippet from his webinar How to Trade in Any Market Condition, Erich Senft of Indicator Warehouse discusses some psychological hurdles which traders may encounter on their path to consistency.
Below are the problems Erich outlines:
Traders treat all trading days the same
Traders approach trading with a job-like mentality
Traders don't acknowledge that markets can change from one day to the next or even during a session
Markets are inherently confusing
In the following video clip, watch as Erich provides the solutions to the problems listed above.
If you enjoyed this clip, be sure to catch the full webinar here!
See more Free Trading Webinars!
Importing to NinjaTrader 8 is Easy!
To import your 3rd party app or add-on to NinjaTrader, simply follow these 3 steps:
Download the app or add-on file to your desktop
From the NinjaTrader Control Center window, select the menu Tools > Import > NinjaScript Add-On…
Select the downloaded file from your desktop