Get Free NinjaTrader Apps and Tools
July 30th, 2021
Are you interested in unleashing the full potential of NinjaTrader? Are you curious about what apps, tools and addons are available to you free of cost?
Don't miss out on all of the strategies, indicators and more that are all available for free in our User App Share! The User App Share is a place where member of the NinjaTrader user community can share the apps and tools that they have created to customize their own trading experience. That means that all of those tools are now available to you, at absolutely no cost.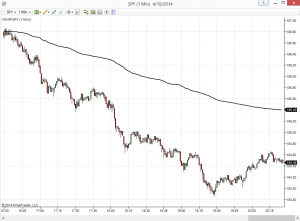 For example, check out this VWAP indicator for NinjaTrader 7. This is a simple 1-day VWAP indicator plotted over price data for intraday use – and available to download free now! The User App Share has hundreds of apps and tools like this one that can be imported to your NinjaTrader platform today.
Are you interested in other free indicators? This 350 Swing Trade Indicator and this Advanced Risk/Reward Indicator (both for NinjaTrader 8) are also available for free right now!
Also, be sure to check out our Support Forum if you have any questions about the User App Share or for further discussion with other NinjaTrader users.
Importing to NinjaTrader 8 is Easy!
To import your 3rd party app or add-on to NinjaTrader, simply follow these 3 steps:
Download the app or add-on file to your desktop
From the NinjaTrader Control Center window, select the menu Tools > Import > NinjaScript Add-On…
Select the downloaded file from your desktop