BarTimes Indicator
August 11th, 2020
Useful for non-time-based bars, BarTimes is a simple indicator which provides the time it takes to build a bar. Use BarTimes on Range, Renko, Volume, Tick and other non-time-based intervals and see how long each bar took to develop. Recently uploaded to our User App Share, this technical analysis tool is 100% FREE!
The default unit is seconds, but options are available to display the time in milliseconds, seconds, minutes, or hours.
Hint: The first bar of the session historically will be zero, but you see the first bar of the session historically by enabling Tick Replay.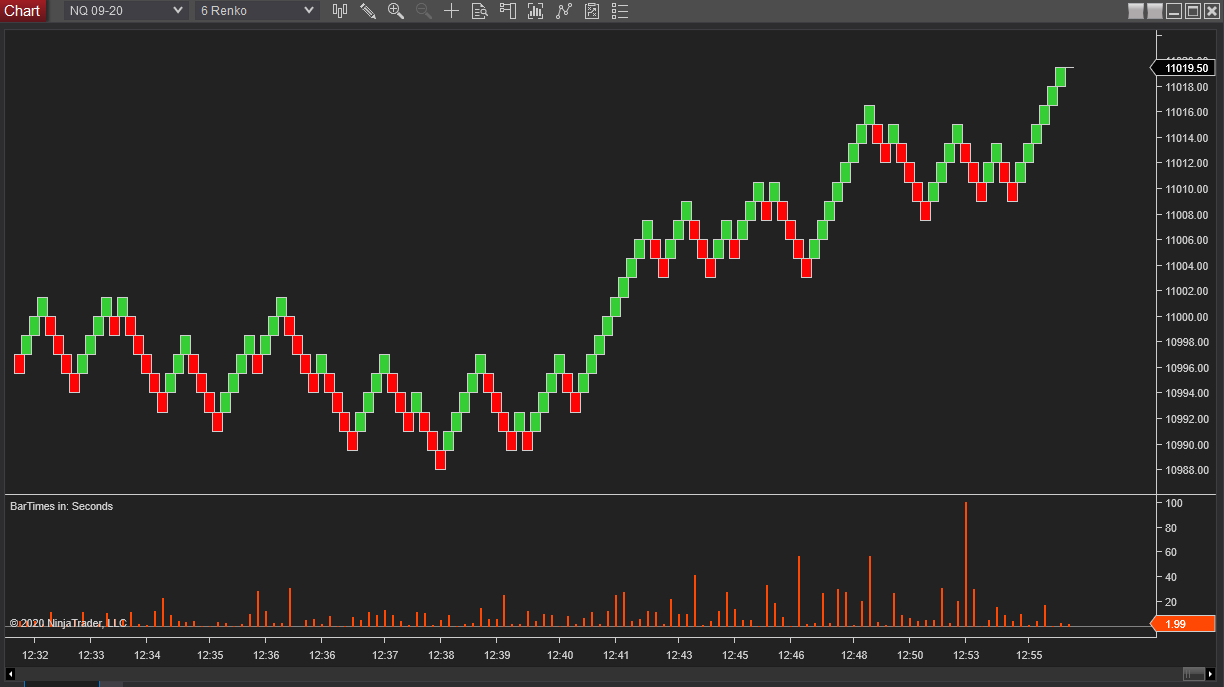 BarTimes and other FREE indicators can be found in our User App Share!
Interested in similar technical analysis tools? Check out the Delta Momentum Indicator & Wave Trend Oscillator!
Importing to NinjaTrader 8 is Easy!
To import your 3rd party app or add-on to NinjaTrader, simply follow these 3 steps:
Download the app or add-on file to your desktop
From the NinjaTrader Control Center window, select the menu Tools > Import > NinjaScript Add-On…
Select the downloaded file from your desktop