Trading with the MLT Gold Combo Strategy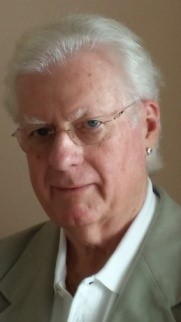 Date: August 24, 2017
Presenter: Ken Dowd & Sheryl Hargadon
Company: Masterline Traders
Join Ken Dowd & Sheryl Hargadon, Co-Founders of Masterline Traders, and learn the benefits offered by the Masterline Traders Strategy Tool. This revolutionary tool will speed up testing and documentation of chosen entry strategies, identify appropriate money management tweaks and optimizations, and easily identify the best times in the market to trade the instruments you are interested in trading.
In this session, the following topics will be covered:
Understand the importance of the Masterlines
Discover the Strategy Tool – built upon 3 months of live market research
Combine the Strategy Tool with the Masterlines
Uncover current market opportunities with the Strategy Tool
About Ken Dowd & Sheryl Hargadon
Ken Dowd graduated college with a Bachelor of Science Degree in Mechanical Engineering from Ohio University. He retired from his corporate career as Vice President Sales and Marketing North America for a major petrochemical company. He spent several years as a Technical Marketing Consultant. Approximately 17 years ago, he started studying and trading the Forex and Futures Markets. Over four years ago he decided to develop his own technology and along with partner, Sheryl Hargadon, Masterline Traders, LLC was born. The Vision of Masterline Traders, LLC is to assist struggling traders in becoming more confident and consistent in the Futures markets.
For more trading webinars including information on how to trade with volume profile, be sure to visit our webinar archives!