How Institutional Traders Decide Where to Trade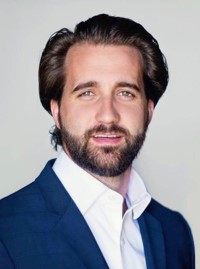 Date: April 14, 2022
Presenter: Ephraim Olschewski
Company: Day Trade Like a Pro
Join Ephraim Olschewski, founder and CEO of Day Trade Like a Pro, as he teaches you exactly how he trades. Discover what has led to his own tremendous career in trading the futures market.
Olschewski's 15+ years of trading experience have led him to an exact methodology that you will be able to immediately apply to your own trading.
The following topics are covered during the event:
Learn how to trade alongside big institutional traders
Observe what actually moves the market
Hear how to manage risk on your trades
See how to identify precise entry and exit points
Discover how to apply these lessons to your own trading
About Ephraim Olschewski
Ephraim Olschewski is the founder and CEO of Day Trade Like a Pro. He began trading the futures market in 2006. He specializes in the E-mini S&P 500.
Olschewski is an active intraday trader and currently oversees all new product development at Day Trade Like a Pro and coaches their top traders. He is also an executive coach for high-performance teams and individuals.