Four Simple Trade Setups & How to Build a Trading Playbook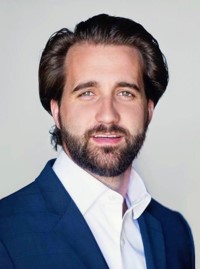 Date: October 14, 2021
Presenter: Ephraim Olschewski & David Burnett
Company: Day Trade Like a Pro
Are you struggling with consistency as a trader? Do you have difficulty knowing when to enter and exit the market? Do you want to learn a systematic and reliable approach to day trading? Then you must see this webinar, hosted by Ephraim Olschewski & David Burnett of Day Trade Like a Pro!
The following topics are covered during the event:
Learn how to trade with consistency
Discover four setups that every trader should know
Hear what it takes to be a consistent trader in the long-run
See how to build a trader's playbook
Find out how you can learn this system for free over 30 days
About Ephraim Olschewski & David Burnett
Ephraim Olschewski is the founder and CEO of Day Trade Like a Pro. He began trading the futures market in 2006 and specializes in the E-mini S&P 500. He is an active intraday trader and currently oversees all new product development and coaches DTLAP's top traders. He is also an executive coach for both teams and individuals.